¡Allin hamusqan kay!

Welcome to L'Atelier !
What better way to start your day than a smile, a sunrise, a delicious coffee and a beautiful landscape…before wandering around Cusco streets.
Or maybe just a rest after a long day walking this magical city.
Whether out of curiosity or by chance, if you come to this corner, you will find a little piece of Cusco to take away or to enjoy at the moment.
Due to the size and spirit of our Atelier, we do not take any reservations, everything is spontaneous and we live to the rhythm of our city…sometimes quiet, sometimes quite busy!
We are open from Mondays to Saturdays
9 am to 7 pm
 
Atoqsayk'uchi 605 A
San Blas
Cusco 08003

+51 84 248333
¡Allin hamusqan kay !

Bienvenidos a l'Atelier!
Una sonrisa, un amanecer, un café y una hermoso paisaje… qué mejor manera de empezar el día antes de dejarse vagar por las calles de Cusco.
O tal vez, simplemente un descanso después de haber pasado el día a recorrer dichas calles de ésta mágica ciudad.
Sea por curiosidad o por casualidad, si llegas a éste rincón, encontrarás un pedacito de Cusco para llevar o para disfrutarlo en el momento.
Debido al tamaño y al espíritu de nuestro Atelier no hacemos reservaciones todo es espontáneo y se vive al ritmo de nuestra ciudad…unas veces tranquila, otras veces bastante movida!
Te esperamos de
Lunes a Sábado de 8 am. a 7 pm.

Atoqsayk'uchi 605 A, Cusco 08003

+51 84 248333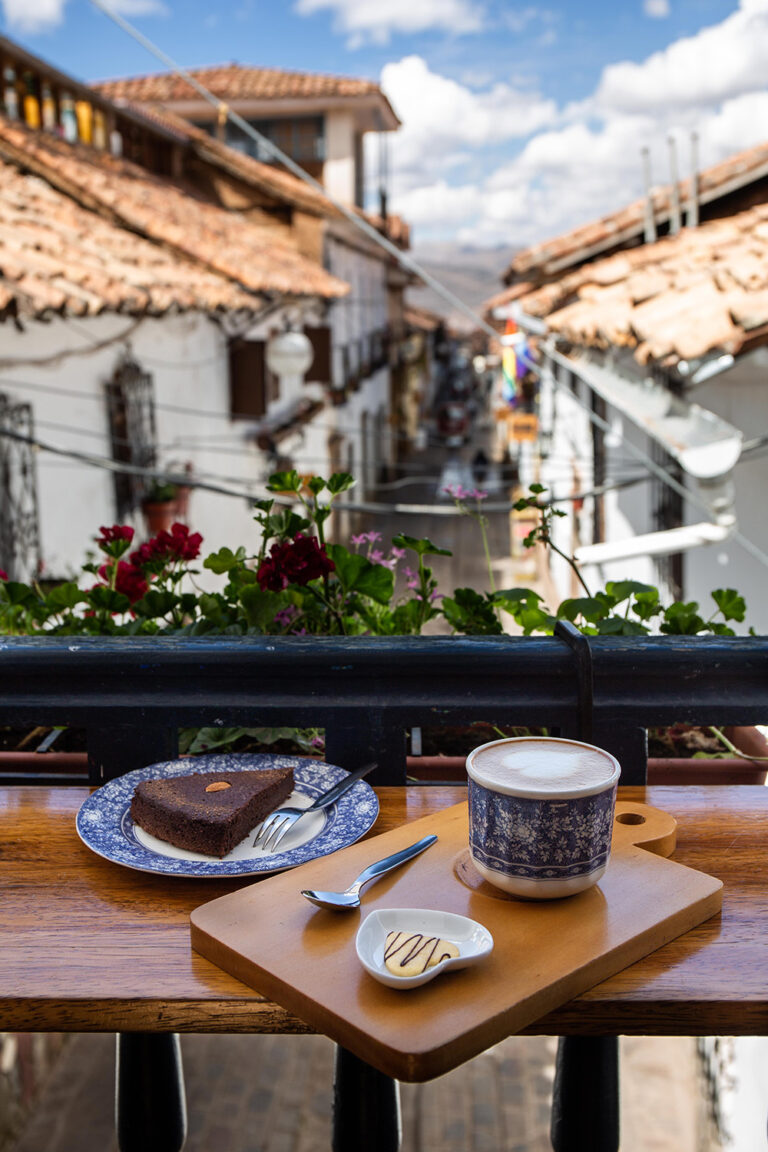 Lisbeth Burga Chinchay
20. Novembre, 2023.
Un lugar pequeño pero encantador con una vista increíble a las pequeñas callecitas de San Blas
Isabella White
20. Novembre, 2023.
Some of the best coffee I had in Cusco. Super cute cafe with street views. Their cakes/baked goods are also delicious; I really loved this place
Paula Reichert Leite
19. Novembre, 2023.
Delicious Café andino
Charlie
18. Novembre, 2023.
Australian approved coffee!
Elena-Maria Zimbru
15. Novembre, 2023.
A cozy place, amazing coffee, juices and treats.
Junior UR
13. Novembre, 2023.
Encontramos esta joya escondida en las calles de San blas. Es una pequeña cafetería y ti3nda de recuerdes también,es un lugar que auque es pequeño es muy acogedor con unos pequeños balcones donde puedes ver las hermosa calles y disfrutar de un buen desayuno con la mejor compañía. Les reco.iendo pasar a darse la vuelta y conocer este bello lugar.
Forest Key
8. Novembre, 2023.
Super cute tiny coffee and snack shop on 2nd floor with a few seats and veranda looking out the windows. Gift shop with neat products ranging from some clothes and creams and cosmetics and essences. Friendly. Very dreamy romantic san Blas vibes.